Let juts drive right into it! Here are the Top 8 Celebrities You Didn't Know Who Have a STEM Degree.
8. Mayim Bialik
You might recognize her from the show Big Bang Theory playing as Dr. Amy Farrah Fowler. However, before Mayim was playing a neurobiologist on television, she was working on becoming a neuroscience in real life. After her role on Blossom was over, Mayim attended UCLA and earned her BS. Also, earning her doctorate in neuroscience in 2007. Mayim began acting full-time once again in 2010
7. Liza Kudrow
Kudrow, aka Phoebe Buffay, from the hit show Friends, played a lay back character on the top sitcoms of the nineties. However, in real life, Liza has proved to be one smart cookie. Growing up, Kudrow's father worked in the medical field and focused on researching headaches. Because of this, Lisa followed the footsteps of her father and earned her Bachelor of Science in biology at Vassar College., She worked on her dad's staff for eight years before finally breaking into acting.
6. John Urschel
John Urschel plays football as an offensive lineman for the Baltimore Ravens. John earned a math degree from Pennsylvania State University, graduating with a 4.0 GPA in 2014. Alongside playing in the NFL, Urschel also served as a math teacher at the Pennsylvania State. He is currently pursuing a Ph.D. in mathematics at the Massachusetts Institute of Technology.
5. Natalie Portman
Natalie Portman is well known as an actress starring in the movie Star War and V for Vendetta. Portman attended Harvard University to study psychology, alongside her work as an actress. She graduated in 2003 earning her bachelor's degree. During her studies, she starred in a second Star Wars film in 2001.
4. Gabrielle Union
Union is best known for her roles in the romantic comedy films The Brothers and  Think Like a Man. She attended UCLA, where she earned a degree in sociology.  After graduation, Union began acting and appeared in several guest roles on various tv sitcoms.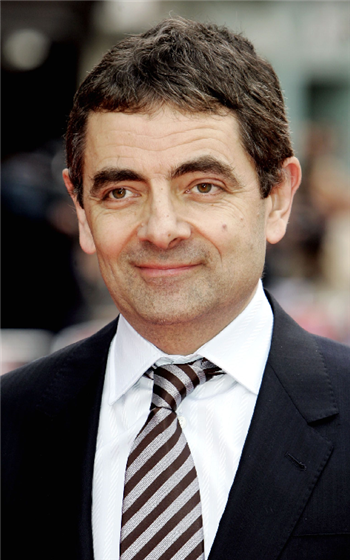 3. Rowan Atkinson
Atkinson is probably best known for his role in the TV sitcoms Mr. Bean and Blackadder. He attended Newcastle University, where he received a degree in Electrical Engineering. Also in 1975, he earned another degree of MSc in Electrical Engineering at The Queen's College, Oxford.
2. Montel Williams
Emmy-award winning talk show host andU.S. Naval Academy student? Williams earned his bachelor's in engineering from the famed Annapolis, Maryland Academy. He continued to serve a distinguished military career for 12 more years before starting his talk show.
1.Cindy Crawford
Cindy Crawford rose to fame as a model and has bolstered her wealth with television and film roles. Cindy earned an academic scholarship to study chemical engineering at Northwestern University. However, she dropped out to pursue modeling in New York City. 
Need help designing a personalized study plan? We will give you step by step guidance. Contact Mobile Math today!